A well-maintained car not only ensures a smooth and safe driving experience but also extends the life of your beloved vehicle. Embracing a regular DIY routine for car maintenance is the key to keeping it in top shape. In this guide, we'll walk you through essential DIY routine maintenance tasks that every car owner should know. From simple inspections to proactive care, these tips will empower you to take charge of your car's well-being and stay ahead of potential issues.
Repairing and maintaining your car are basic requirements that no one will disagree with. We all know all too well about the car repair trips to garages and how much they cost however, it is much you can do to keep the repair cost to a minimum and keep your vehicle legitimate and roadworthy. Car Maintenance is something that comes down on our daily list of chores but it might be worth promoting the order of this task on your priority list.
So why not focus on and have a go at our basic however fundamental keep-up tips? Also, keep your car manual handy as it will give you significant help and insight, and support on your particular car model.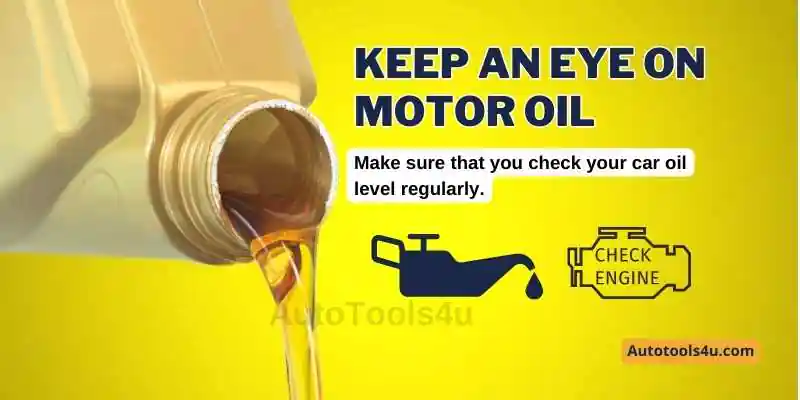 Car Maintenance -Keep an eye on motor oil
Make sure that you check your car oil level regularly. Now regularly is a vague term however it's probably best that you do all under-the-hood basic check-ups at least once a week. Always make sure that the car oil level is somewhere between the markers on the dipstick. Make sure that you clean the dipstick before you check the oil levels. Do not drive your car at all if your oil level is lower than the minimum marker on the dipstick as it will cause permanent damage to your car engine. You need to take it to the nearest garage but before you do it pour some right-grade oil in. Oil grade information will be available in the car's manual. We mentioned the nearest garage, not the best garage in this case, as, by the time you make it to your favorite garage, an oil leak may cause irreparable damage,
Check your windscreen wash
This will also fall under the basic under-the-hood check-ups and not to mention it is illegal and utterly dangerous to drive cars without screenwash. Ensure it's topped up, particularly in the colder time of year. There is no minimum level check recommended on it, just make sure that you have it full whenever you check it. It is also recommended to use the right type of screen wash as a top-up, not just water as it will freeze up in sub-zero temperatures.
Car Maintenance – Watch out for your tires
Keep an eye on the condition of your vehicle tires and look for any bulges and unusual wear. Check car tire pressure and top it up if needed to the required pressure. Most cars would have the desired car pressure rating on a sticker near the front driver door. Remember, excessively low or high tire pressure can change how your vehicle drives and how your tires wear out, some of the time shortening their life expectancy. The tires should be the right sort and size for your model. The UK requires at least 1.6mm of car tire depth, but other countries or states may have different standards.
Attempting the 20p test is a fast and basic method of checking if your tire treads are over the basic legal limit.

Car maintenance – Check your battery
You are meant to change your vehicle's battery at regular intervals, weak o flawed battery is a typical reason for vehicle breakdowns.
As indicated by Green Flag, notice indications of battery fatigue incorporate the motor starting more leisurely than expected when you start it. Likewise, the red battery light in the instrument show might pop up when you're driving or take longer than expected to go out after you've started the engine.
Get your car serviced at vendor-prescribed schedules more or less
An inspection is normally suggested every 10,000 miles or at regular intervals, whichever comes sooner. Each vehicle is unique, so actually, look at your vehicle's manual and your mileage to try not to leave it until it's past the point of no return.
Acquire a nice quality Car Ramp
This may sound a bit too extravagant but acquiring a decent quality car ramp can help you in some basic DIY tests and checks for undercarriage which would otherwise be very messy and unpleasant.
A pair of these can be bought on Eurocarparts.  Trust us on this one, this pair can be your best friend for a very long time to come.
Car Maintenance -Check up on your exhaust
This could save you a potentially serious breakdown. Manually check your exhaust and the body position and angle to see if you find anything out of normal. Try hearing out for any unusual sounds or vibrations will also give you some clue as the exhaust body is attached to the mainframe via rubber mounts which can wear out with time and give way in a very unprecedented fashion at an inappropriate time. If you see an unusual displacement and/or movement, try to see a qualified mechanic as soon as possible. In some cases, you may be able to remount the new rubber parts but it's not recommended.
Car Maintenance – Test your vehicle's horn
Who doesn't adore sounding their horn? Here is an authentic chance to give it an impact to check it works and is adequately noisy. Guarantee your vehicle's horn is working and plainly perceptible, on the off chance that you need to caution wayward drivers or walkers of any expected risks.
Car Maintenance -Top up your coolant liquid
In spite of its name, coolant – a combination of radiator fluid and water – isn't only for winter. Your vehicle needs it throughout the entire year to keep the motor at the right temperature. Really look at your vehicle manual to ensure you keep steady over your vehicle's coolant needs.
Reverse View Camera
A lot of modern cars have this feature and it may be worthwhile to just clean it with a microfibre cloth, especially on wet and rainy days.
Check for Fluid leaks undercarriage
Once in a while just glance under the car to see if you spot any unwarranted pool of liquid or droplets that look suspicious. There may be oil leaks or worst case brake hydraulics leaks. Oil leaks will be fairly easy to distinguish because of texture and colour.  This shouldn't really happen in newer cars but if it wouldn't hurt to check out.
Watch out for rust
Watch for the primary indications of rust onset and manage any harm to bodywork to keep it from setting in. Rust is one of those things which are easy to ignore as it doesn't pose an immediate danger to the car or if any it's mostly cosmetic. However, leaving it there for a longer period will damage car bodywork and undercarriage in a serious manner. Even nuts and bolts and fixtures in the engine can get rust which is not always easy to spot however one can always try. There are commercial rust prevention treatments available on eBay and amazon which are easy to use as spray cans however beware these are extremely flammable.

Test your brakes
If get a chance, quickly Test the handbrake and footbrake to make sure they work appropriately. It's a smart thought to do this in your workshop or someplace without traffic.
 Test your Vehicle lights and indicators
It shouldn't take too long to check how well your vehicle lights are functioning. You can do it yourselves or have somebody remain outside the vehicle while you test your lights. One quick way to check all indicators is to use the hazard lights button. One thing especially is to have a reverse gear light check but that is easy to skip. For sure you will need someone outside to perform this check.
Put your windscreen wipers under serious scrutiny
Windscreen wipers are probably the most important external moving part of your vehicle. Check they are in acceptable condition, without any tears or openings. While you're doing this, filter your windscreen for chips and, in the event that you discover any, get them fixed as quickly as time permits. Chips can once in a while transform into breaks which can require a callout to replace the whole thing as opposed to fixing it.